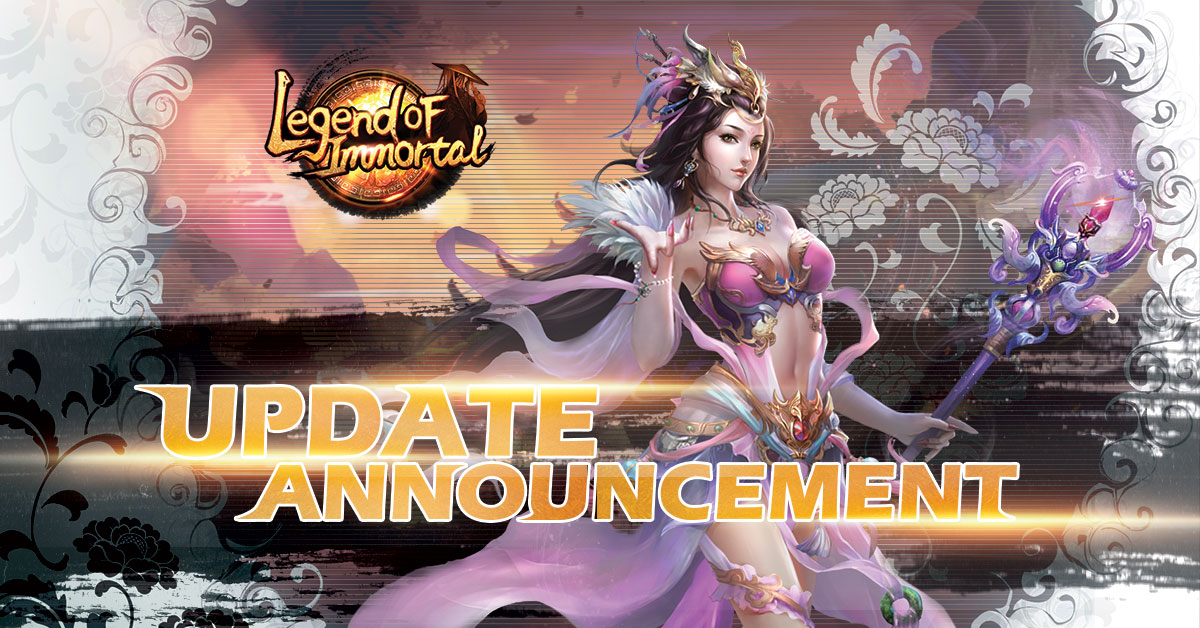 To provide the better game experience, our server will be down again for new patching incoming on ⋄ 29th SEPTEMBER 2016 start from 06:00 AM - 06.30 AM (UTC+8)⋄
All servers will be affected, and we will announce at here if we can finish earlier or if there is any delay in finishing the updates, we sending our deep regret here first.
Kindly log out from the game 5 minutes before the start of the updates to avoid any unpredictable problems, sorry for the inconvenience caused.
After discussing the feedback we receive from players, we've made the following changes.

Introducing the new feature, "Room Decor",you are no longer homeless, say good bye to loneliness!
1、In order to have a Room Decor, first you'll need a spouse;

2、Next, you need to start planting Love Tree. When the level of Love Tree gets higher, it will breed higher amount of Love Point. The Love Tree can also help in cultivation, so you will be less helpless towards your spouse from now on;

3、You will also need to get Love Point for Room Décor. Buy some Furniture Recipe in Happy Shop to build a home for you two. If you are even willing to risk everything for Room Decor and expansion, your spouse will be very moved for sure.

4、To make those singles jealous even more, build your home, upgrade it, all kinds of furniture will be unlocked accordingly. Furniture will not only decorate your home nicely, they will also help to increase power.

5、Furniture you have purchased can be shared with your spouse, and can be put in your desired location. You can preview furniture that you haven't purchased. So, keep upgrading your Room Decor for the furniture you love;

6、Once you have finished decorate, a lovely home is now ready. You can then start inviting other players to visit your home. So, wait no more and start building your Room Décor together!