I have followed your LOI's official Instagram, how do I claim my follower gift pack? :D



For those who want to claim thier Instagram follower gift pack, kindly check the instruction below:~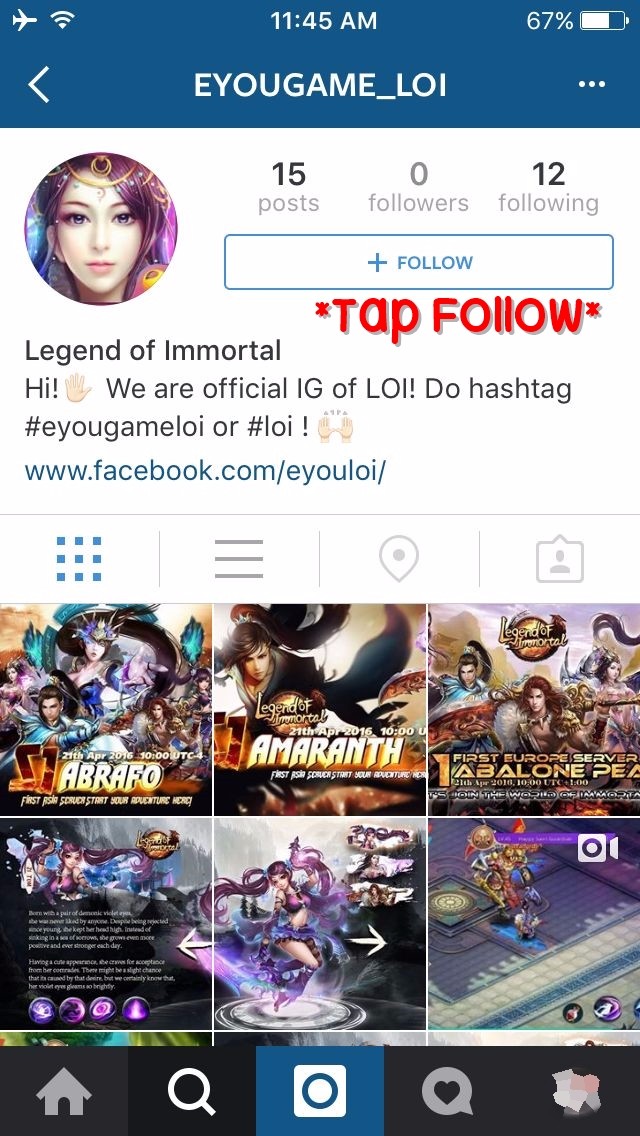 a. Search our official Instagram account at < @eyougam_loi >, tap "follow" and screenshot your following status.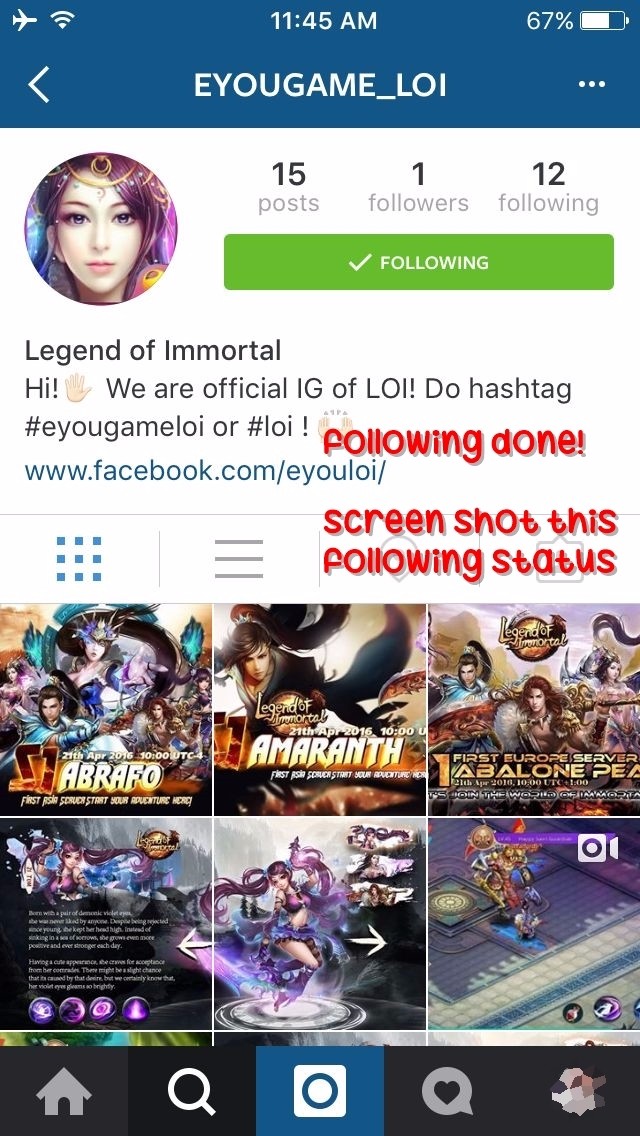 You are now FOLLOWING~! Kindly screenshot this interface!!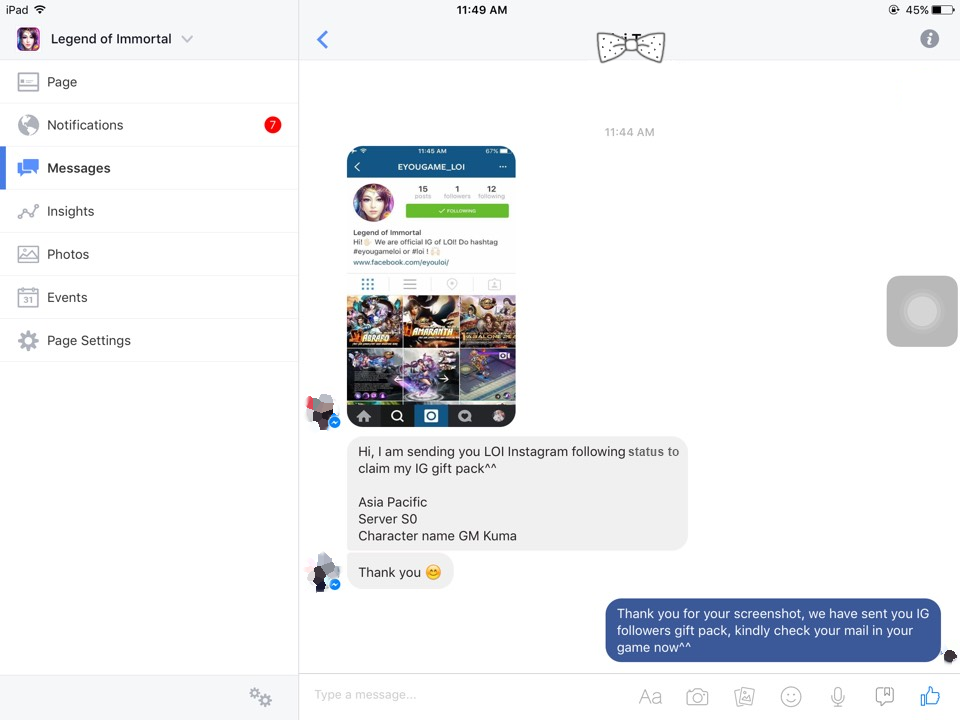 b. Send your screen shot along with your game area, character name, and your game server, send all the details to our Facebook inbox. http://www.facebook.com/eyouloi/Once verified, you will be receiving your gift within 24 hours.
Q: Can I claim more than one? What if I create more character in different server, or more facebook accounts, more Instagram accounts?
A: Nope. Please note that you could only claim once no matter how many instagram account you have registered or how many character you have created in different server, please be fair. :)
No idea how to find your charater details? Read here! http://loi.eyougame.com/Home/Index/content/id/470/level/4