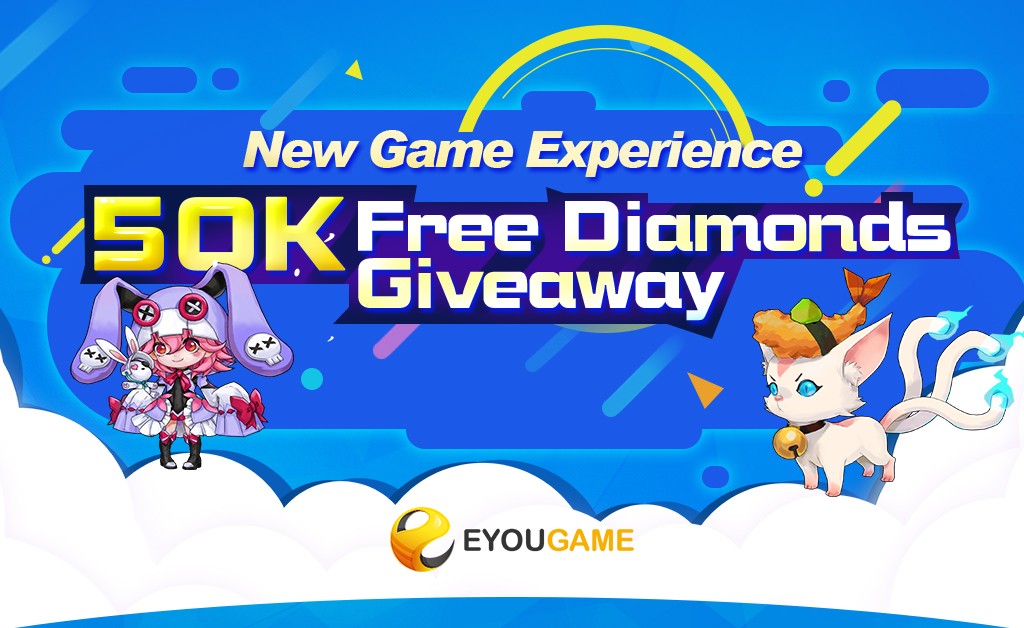 To all our beloved players, especially those who were with us for years, we would like to sincerely express our gratitude to you! From today onwards, < Legend of Immortal > will have a "New Game Experience" appreciation event for all our existing players! All qualifying existing players would be able to get game coins to experience another specified game of Eyougame. We strive to provide happiness for you!
【Event Period】: Today onwards
【Participation】: All players
【Content】: Players are required to pick any one or more of the games under Eyougame and apply to respective customer service officers. Players who passed the inspection are able to receive game coins to be used in the new game demo.
【List of Eligible Game】:
1. Lightchaser (Highly Recommended)
2. Musou Glory
【Requirement】:
1. Submit the game demo application to online customer service officers. Game coins will be distributed after inspection;
2. The account must be registered before 20th of August to be eligible;
3. The game coins will bind to the registering account, and are unable to trade;
4. The system will have a real-time inspection, if there is any act of violation found, the account involved will be banned immediately;
5. The applicant must be the owner of the account used. Each account only has 1 opportunity to join per game.
【Application Info】:
1. Game Account:
2. Server:
3. Character Name:
4. Game Chosen:
5. New Server:
6. New Character:
【Event Rewards】:
Accumulated Top-up Rebate
∠30USD 3000 BD
30USD≤Acc. Top-up∠200USD 8000 BD
200USD≤Acc. Top-up∠1000USD 12000 BD
1000USD≤Acc. Top-up∠5000USD 20000 BD
5000USD≤Acc. Top-up 50000 BD
*BD – Bound Diamond
【Reminder】: The free game coins are unable to be used in other in-game event
Eyougame Operation Team
30-08-2018