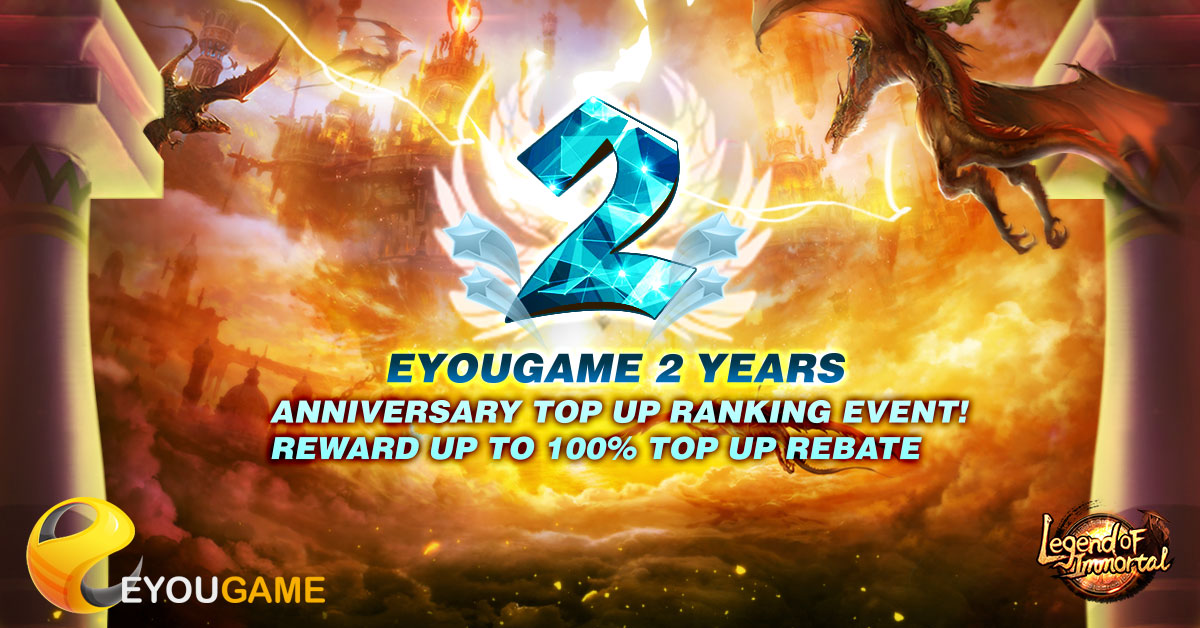 【Event 1】All Platforms Top Up Ranking Event
【Event Date】: 18th of July, 00:00 UTC+8 to 22nd of July 23:59UTC+8
【Participating Servers】:All Game
【Event Info】:It's our 2nd annual event! We're giving everyone from all platforms a challenge! Top up as much as you can and become the top 50 players to reload the most and stand a chance to win fabulous prizes!
【Event Rewards】: http://bit.ly/29OGwby
【Event details】:
1、Reload ranking includes all of the platforms the game ranking. The accumulated reload ranking time starts from the 18th of July, midnight to the 20th of July, midnight;
2、Top up during this period to earn diamond points;
3、Do check out the main ranking board which refreshes every 3 hours on Facebook and its main website.
4、The ranking board will rank the players according to their top up amount. If there are multiple players with the exact top up amount, the system would place the 1st player who reloads that amount first;
5、The event last for 3 days, on the 21st of July the top 100 players will be on the list for everyone to see, please do take note;
6、Prizes will be given to the winners within 3 working days after the event ends.
【Event 2】2nd Annual event lucky draw!
【Event Date】:18th of July, 00:00 UTC+8 to 20th of July 23:59UTC+8
【Participating Servers】:All servers
【Event Info】:During event period, players can join in the lucky draw event when they top up!
【Event site】:http://bit.ly/2amimGi