Actually the welfare from Multiplayer is good also, so do not miss it, because not only can exchange item with points, but can get gift bag too! Other than this, a lot of items will appear at the 5 extra flip card bonus everyday. Next, let's introduce how to play Multiplayer.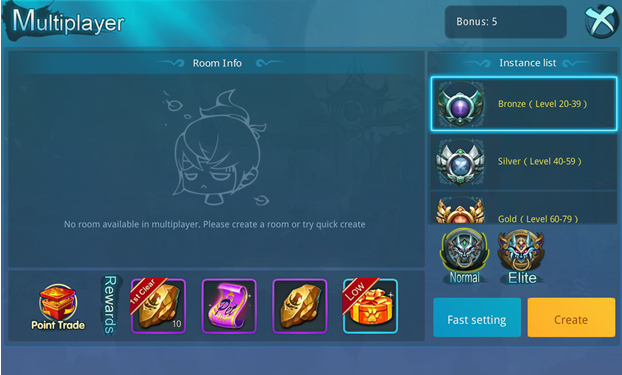 ⓵. Other than the flip card bonus for the first 5 times, there is no limit to challenge the instance. However, for the first 5 times for flip card, never ever scare to spend ingot to flip the second row of card. This is because the item get from the flip card with ingots, is much more cost-efficient then purchase from Shop.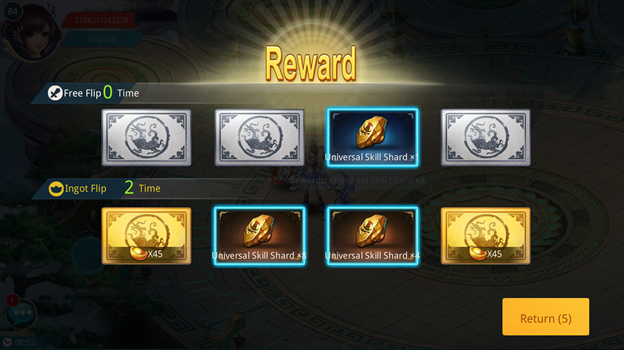 ⓶. Instance Points. Find a guild, with 2 or more friends, can increase the add on points up to 20%. Thus, repeat challenge the instance until appear the highest Instance points, then the more items can be exchanged by using these points.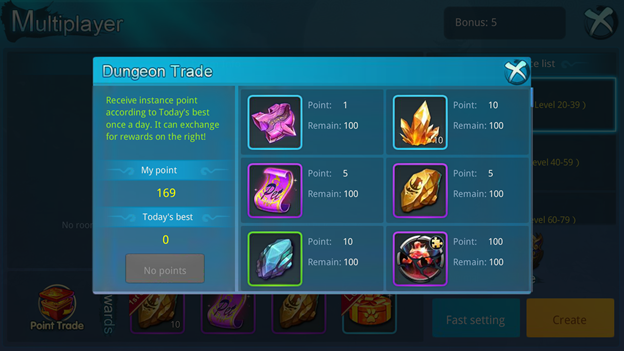 ⓷. For the gift bag from instance, other than finish up the free chance for open gift bag, open up all the gift bag by using ingots too, because player can get a lot of items which are cost-efficient. Make sure repeat the instance until the advanced gift bag turn up!
⓸. For trade point, here recommend priority exchange the Cultivation Rune, then Universal Skill Shard for Pet if the skill is full, and for the rest, just exchange it when needed .
[Information above is subject to in-game as standard]