✫ When player reaches Lv4 will activate the Skill System (Picture 1).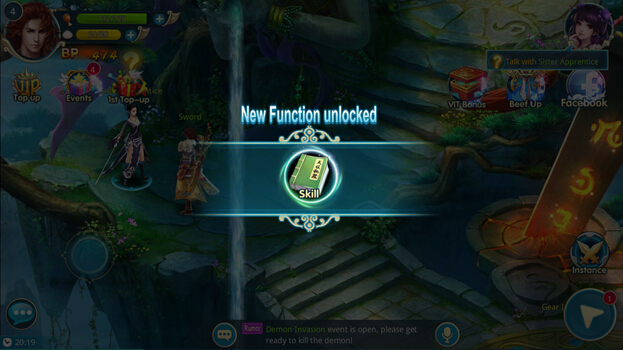 ⓵. Skill Function Activate
✫ By clicking the right bottom corner icon "Menu" - "Skill" to enter the Skill interface (Picture 2).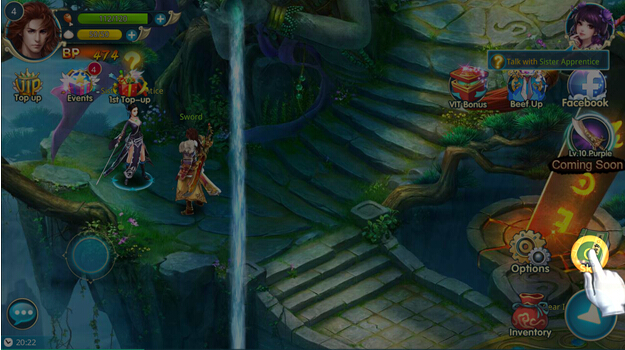 ⓶. Skill Upgrade
✫ At Skill interface, clicking the "Skill Icon" at left side, and if the skill reaches upgrade requirement, the "Upgrade" button will change from gray to yellow colour. Click the "Upgrade" button will upgrade the skill (Picture 3).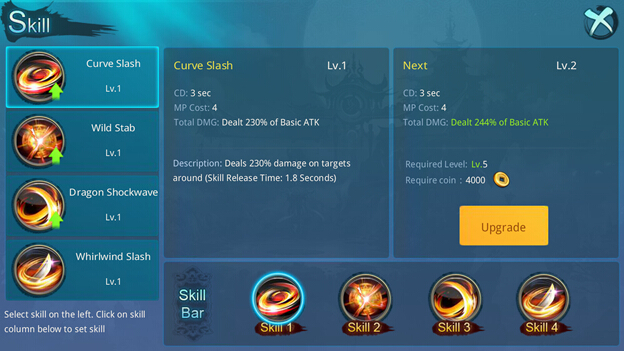 ⓷. Skill Equip

✫ Click again the learnt "Skill" icon, then click the skill column at the Skill Bar to equip the Skill (Picture 4).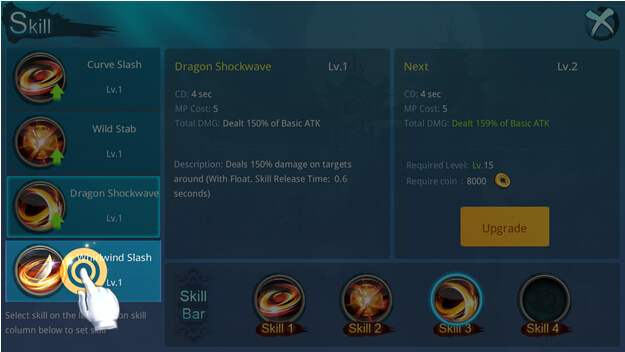 ⓸. Skill Release
✫ During the battle, by clicking the Skill icon at right bottom can release the skill (Picture 5).