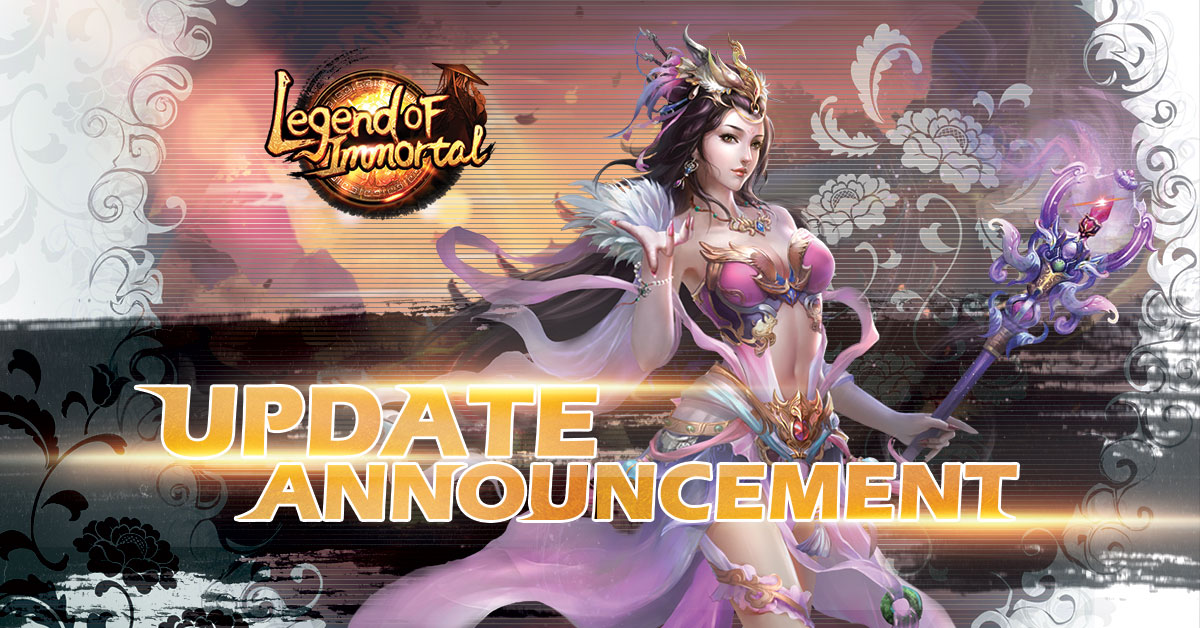 To provide the better game experience, our server will be down again for new patching incoming on 5th May 2017, start from schedule below:
North America:18:00~18:30 (UTC-4)
Asia Pacific: 06:00~06:30 (UTC+8)
Europe: 11:00~11:30 (UTC+1)
All servers will be affected, and we will announce at here if we can finish earlier or if there is any delay in finishing the updates, we sending our deep regret here first.
Kindly log out from the game 5 minutes before the start of the updates to avoid any unpredictable problems, sorry for the inconvenience caused.
We've made the following changes.
[ Guild Adjustment ]
1. Cancel Guild Store
I. The guild store is cancelled;
II. The items originally in the Guild Store will enter Guild Auction;
III. Items originally generate to Guild Store will now generate to Guild Auction;
IV. Only Guild Auction is available this week, All Server Auction will be available next week;
V. The items of Guild Auction this week will stay in Guild Auction without entering All Server Auction, please utilize the time to purchase.
2. Add Guild Auction
I. Players who reach Lv 18 and joined a guild to start training for Guild Auction;
II. There are 2 sessions of Guild Auction per day, 12:00-12:30 and 22:00-22:30;
III. 12:30-22:30 daily is the time for all server Auction;
IV. There are types of Auction items, ingot type and Guild Contri type;
V. Rewards gained through guild related events will be included in the next Guild Auction in prior, only member of the guild can participate in the auction;
VI. When the items of Guild Auction are not sold, they will automatically enter the next All Server Auction, all guild members are allowed to join;
VII. When the items of All Server Auction are not sold, the system will automatically retrieve the items;
VIII. Members who joined Guild Auction resource generating events can get bonus rewards;
IX. Auction items of Guild Contri. grants Contri. Bonus, whereas ingot auction grants items bonus.
3. Add Guild Pulse
I. Players who reach Lv 18 and joined a guild to start training for Meridians Lv;
II. The pulse needs to be trained following the sequence of stage, unable to skip any stage;
III. You have to follow designated path to train each stage, when there's a branch, you can choose one path to continue training;
IV. There would be a breakthrough point at each stage, you have to meet the requirement for breakthrough;
V. Players can reset trained stage, and choose the branch again afterwards.
4. Add Guild Specialized
I. Players who reach Lv 18 and joined a guild to start training for Meridians Lv;
II. There are 2 categories, fishing and flowers picking. Set the specialized field for higher gains;
III. Players can paticipate Guild Specialized for 20 times daily;
IV. Guild specialized is an important source of generating Pulse Training and Breakthrough item.
5. Add Guild Meridians
[ Add Recycling Grandma ]
[ God vs Evil New Version ]
I. Add Camp Crystal. The crystal will be refreshed from time to time in scene. Crystal is also able to be collected
II. When the crystal amount difference between both reach 5/10/20, players will additionally get 1/3/5 scores after battle
III. Each difference level is Green/Orange/Red additional mark
IV. All players in the scene will have randomly displayed appearance
V. New random events added. HP potion, Speed up card, treasure chest and explosive pack can now be automatically picked up by touching
VI. HP Potion can heal 25% of own HP until full HP
VII. Speed up card can be used to increase 25% of movement speed for 1 minute. Unable to be stacked
VIII. Treasure Chest is able to randomly get rewards
IX. Explosive Pack can directly reduce 50% of opponent HP on the next battle, but would not reduce below 1 HP
X. Players who missed registration time can tap on the event icon to join, the camp is randomly assigned.
[ Add One Click Open Giftpack ]
[ Fairy Peak Scene NPC Adjustment ]
[ Spring Event Type ]
[ Various other optimization ]
So get ready to join us in the adventure again!